#SURFONOMICS
The surf industry is driven by a growing, passionate, and vibrant customer base of participants in the United States.
Surfonomics is how we define the financial scale and impact of surfing on the global economy.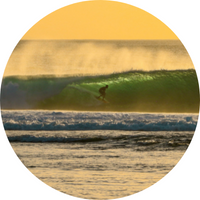 35 Million Surfers
Depend on our industry to protect our oceans.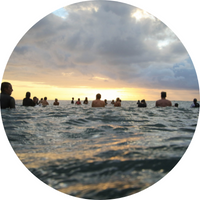 $50B
Surfing generates more than $50 billion in economic activity.
$65B
Surf tourism is on the rise and now accounts for more than $65 billion in spending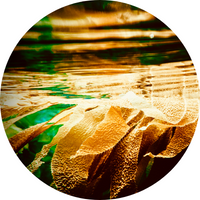 $9M
The SIMA Environmental Fund's annual Waterman's Gala has generated more than $9 million to support environmental groups.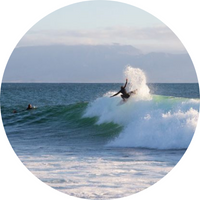 $18M
A healthy surf zone can generate an average of $18 million annually.
FOLLOW THE NUMBERS
Industry Press Release
Ten Category Inductees And The Cecil Lear
President's Award Recipient Announced
FAQ
What does SIMA do?

The Surf Industry Members Association is a community where members collaborate to build a strong foundation for the industry and surfing community. We provide opportunities to network, conduct research and surveys that inform decisions, educational programming to keep your employees on the forefront of business, and develop business sustainability solutions that not just protect our oceans, but help the bottom line.
Why become a member?

Being a SIMA member means having your voice heard and making a difference – not just for your company, but for the industry as a whole. SIMA members are all about collaboration for the mutual benefit of strengthening the business of surf. You will join other industry leaders in directing conversations that matter on the ocean environment, business, public policy, humanitarian causes, professional surfing, and more.
What are the member benefits?

Your membership in SIMA helps fund support of ocean environment protection, business sustainability programs, industry research, educational programming, surf-related humanitarian causes and collaboration on vital issues of the day such as competitive surfing, trade show relations and public policy that keeps surfers in the water.
Why partner with SIMA?

Access to leading brands in the surf industry that drive more than $50 billion in economic activity. If you're a service provider, we invite you help our members enhance B2B and B2C strategies.
Podcasts
Our first speaker series of 2022 kicked off with a topic that has been a priority for our members for many years - sustainability. While there's no clear definition of sustainable sustainability, Dr. Marcus Eriksen from 5 Gyres Institute summed it up with this simple message of "do no harm." This simple yet powerful statement can help guide your business sustainability journey.
Vipe Desai, executive director of the Surf Industry Members Association discusses the significance of sustainability to the trade organization and its members with host, 
Madhavi Venkatesan
.
Protecting the places we love for more than 33 years!
OUR FUNDS


Sign up for updates
Stay up to date on research, events and general surf industry related updates.